The housing market has been heating up for the last ten years. As a result, homes have nearly tripled in cost, and many who could traditionally afford to buy a home have to rent instead to keep costs down. Because of this, there's been a surge in people looking into home construction loans.
These loans give you the chance to build something new and create your own home: yet many aren't sure what it truly entails. These are some of the most common questions people have about home construction loans: and what you should know before applying for one.

Why Not Just Buy A Home That Exists?
Many ask this question the moment they hear about home construction loans. The idea is that it's less time-intensive, you can put money into updating it if you want to, and there's a lot less perceived effort on your part.
Unfortunately, housing costs are so high that people can't afford homes that match everything they want. The houses they can afford are subpar and lack things that they deem vital to their future home.
Unfortunately, buying a home that exists isn't an option for many. In many areas, it's cheaper to buy a plot of land and spend a couple hundred thousand dollars building your dream house than it is to buy the nearest match.

What Can This Loan Be Put Towards?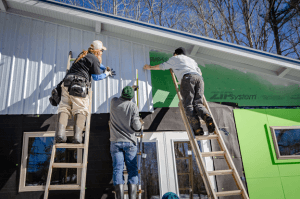 Although it would be the dream if you could put your construction loans towards designing your home and filling its interior with goodies once it's built: there are very strict guidelines on what's appropriate and what isn't.
Your home loan can be spent on purchasing the property itself, paying contractors, buying materials, paying for permits, and just a few other things. Therefore, you should avoid spending any money from your loan on anything else. Although it may feel vital to the home's construction to you: your lender won't see it in the same light.

What Do I have to Put Down?
The average home construction loan requires a downpayment of 20% to 30%. This means before you consider house siding options or where you'll put the house: you need to save up for your down payment. Depending on building construction types, the average home that's constructed can cost around $300,000: which means you need to have a downpayment ready of $60,000 to $90,000. This is a huge amount of money that most don't have on hand, which is why many turn to FHA loans.
As long as your credit score is above 570, your FHA loan only requires a downpayment of around 3.5%. This is far easier to save since it's $10,500 when building a home for $300,000.

Are There Different Qualifications Than A Home Loan?
There are plenty of ways a home construction loan differs from a regular home loan. For instance, you'll have to own the land for many construction loans before you apply for the loan. Construction loans also require you to have the plans laid out and to have a contractor picked out. This will allow you to give them exact numbers for what you'll need for the loan and will help them decide if you're a good investment to take on.

What Happens If There's Money Left Over?
When you finish using up your money, if there's any left in the budget, you may hope that you could use it on a huge television or a great new home office setup: but that's not possible. Your loan can only go towards construction costs and paying those who do the work for you. If there's leftover money, that's great! That means you're going to owe less as you pay it back, but it's not free money that you get to spend as you wish. If you want to build it back into your home and struggle between radiant floor heating vs. baseboard heating, this is far more likely to be covered by your loan.

How Long Do I Have to Pay It Off?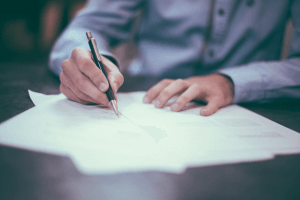 The typical construction loan is set for fifteen to thirty years for you to be able to pay it off. Fortunately, if your financial plans change, you can always make the changes needed to accommodate them by refinancing your loan. The best course of action is to make your payments on time and pay more than you owe at the time. The worse your payment history is, the worse your credit score will get, and the less likely it'll be that you'll get approved for a loan in the future.

Construction Loans Are A Necessity Many Can't Avoid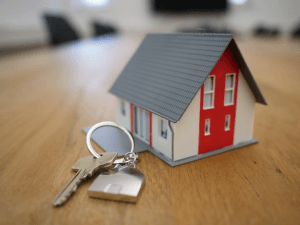 Homes are constantly becoming more expensive, and with that cost, many aren't even getting the things that matter most. Although it would be nice to stumble upon your dream home, building it can give you a sense of accomplishment and comfort that you couldn't find elsewhere. A construction loan can close the gap between what you can afford and your dreams: so don't be afraid to go for it.

Brian Jeffries is the content director for the Innovative Building Materials blog and a content writer for the building materials industry. He is focused on helping fellow homeowners, contractors, and architects discover materials and methods of construction that save money, improve energy efficiency, and increase property value.